Your Criminal & DUI Defense Attorneys
A Firm With a Brilliant Track Record Paired With An Unmatched Dedication to Defending Your Constitutional Rights.
Jacksonville Criminal Defense Lawyer
Trusted, Award-winning Legal Representation for Crimes Committed in Jacksonville, Florida
Being accused of a crime can be one of the most challenging situations of your life. When the complexities of your legal matters become too overwhelming, let a proven Jacksonville criminal defense lawyer take your crime case off your hands.
If you face criminal charges in Jacksonville, Florida, you need a skilled team to represent you. You are innocent until proven guilty beyond a reasonable doubt.
Facing Any Criminal Conviction in Jacksonville Can Be Incredibly Stressful
The zealous legal team at First Coast Criminal Defense can defend your constitutional rights like no other firm can. We want our clients to have total confidence in our legal abilities. For that reason, building a solid, trusting relationship with you becomes our first order of business when you turn to our firm. This further equips us when pursuing justice and a "not guilty" verdict on your behalf.
Our Jacksonville Criminal Attorneys Go The Extra Mile
A Jacksonville criminal attorney from our team is 100% focused on criminal defense matters.
We provide strategic, tailored legal services in DUI, drug crimes, domestic violence, federal crimes, armed robbery, burglary, assault battery, murder, expungements, theft, probation violations, and white-collar crimes.
Most clients need to learn their rights, what next steps to take with their cases, or how to effectively navigate the complicated justice system.
Being there for our clients the whole way through becomes our priority when we commit to championing their best interests.
No Case Is More Important Than Another
The outcome of your case is just as important to us as it is to you, and we understand that there's a lot on the line when faced with a potential conviction. Focusing on quality over quantity sets our criminal defense law firm apart from the others in Jacksonville, Florida.
Our law firm investigates every aspect of our cases, leaving no room for cutting corners. We take a few issues at a time to provide every client with the individualized care and extreme attention to detail they deserve.
---
Our law firm is available 24/7 to address your legal questions and concerns. Call us at (904) 474-3115 for a complimentary case evaluation with a criminal defense attorney in Jacksonville, Florida.
---
What Do Defense Attorneys Do in Duval County, Florida?
Defense attorneys in Duval County, Florida, have a range of responsibilities that undoubtedly significantly contribute to the criminal justice system. Their primary duty is representing defendants facing criminal charges, advocating during all trial stages, and providing an in-depth defense strategy.
They do this by developing case research, preparing briefs and presentations, performing cross-examinations of witnesses, negotiating deals and settlements with prosecutors, and determining which laws apply to the case. Additionally, Jacksonville criminal defense attorneys must constantly stay updated on legal system changes and trends specific to each jurisdiction.
It takes a unique set of skills and knowledge of the legal system for defense attorneys to be successful advocates for their clients around the County.
Do I Need a Jacksonville Criminal Defense Lawyer?
The decision to hire a criminal defense lawyer in Jacksonville, Florida, depends on your situation and criminal charges. Depending on your criminal charges, a criminal defense attorney can provide valuable legal expertise and guidance essential to defending your rights.
The criminal justice system is complex, so obtaining proper legal representation is critical when preparing a criminal defense.
If you're unsure whether or not you should bring in a criminal lawyer in Jacksonville, Florida, evaluating your needs with an experienced criminal defense team can help you determine the best strategy for handling your criminal case.
Why Hire Local Criminal Lawyers Near You?
You can find the best local criminal defense attorney in Jacksonville, Florida, in the country. When finding a local criminal lawyer, Jacksonville residents have an excellent option in First Coast Criminal Defense. Hiring a local criminal lawyer in Jacksonville, Florida, is vital to ensuring the best outcome of your legal process.
With years of experience and familiarity with local laws, our Jacksonville criminal defense attorneys have the expertise to provide their clients with outstanding representation in court.
Hiring a Jacksonville criminal lawyer can offer numerous benefits when facing criminal charges, such as:
Legal Expertise: Our Jacksonville criminal defense lawyers are trained professionals with in-depth knowledge of criminal law, court procedures, and the local legal system. We understand the complexities of the law and can provide valuable insights into your case, ensuring that your rights are protected.
Case Evaluation: Our skilled defense attorney will thoroughly analyze the details of your case, including the evidence, witness statements, and any potential constitutional or procedural violations. We will identify the strengths and weaknesses of the prosecution's case, helping you understand the possible outcomes and options available to you.
Strategic Defense: With our experience and understanding of criminal law, our firm can develop effective strategies tailored to your specific situation. We can challenge the prosecution's evidence, present strong arguments in your favor, and negotiate for reduced charges or penalties. We may also identify opportunities for alternative resolutions, such as plea bargains or diversion programs.
Protection of Rights: Our criminal defense lawyer in Jacksonville ensures that your constitutional rights are upheld throughout the legal process. We will ensure that law enforcement authorities and prosecutors follow proper procedures, preventing any violations of your rights, such as illegal searches or coerced confessions.
Access to Resources: Our Jacksonville criminal defense attorneys often have access to a network of professionals who can support your case. We may collaborate with investigators, forensic experts, or expert witnesses to gather additional evidence, challenge the prosecution's case, or provide testimony in your defense.
Emotional Support: Facing criminal charges can be a highly stressful and overwhelming experience. A defense attorney not only handles the legal aspects of your case but also provides emotional support and guidance. They can help you navigate the legal system, answer your questions, and alleviate anxiety during this challenging time.
Mitigation of Consequences: Even if a conviction seems likely, our team can work to minimize the potential consequences. We may negotiate for reduced charges, lighter sentences, or alternative sentencing options such as probation, community service, or rehabilitation programs.
Courtroom Experience: Our Jacksonville defense lawyer is familiar with courtroom procedures and have experience presenting cases before judges and juries. We can effectively argue your case, cross-examine witnesses, and deliver persuasive opening and closing statements on your behalf.
Confidentiality: When you hire our Jacksonville criminal defense attorney, you are protected by attorney-client privilege. This means that you can openly discuss the details of your case, including any sensitive information, without fear of it being disclosed to others. This privilege fosters trust and encourages open communication between you and your lawyer.
Long-Term Consequences: A criminal conviction can have far-reaching consequences beyond immediate penalties, such as fines or imprisonment. It can affect your reputation, employment prospects, housing opportunities, and personal relationships. A skilled defense lawyer will strive to protect your long-term interests and work towards the best possible outcome for your situation.

A local criminal defense attorney has numerous advantages, including local knowledge of Florida criminal laws, local county court rules and eligible bail bond options. Local criminal lawyers are also familiar with local prosecutors' processes and procedures when handling cases, allowing them to be more effective in negotiating plea bargains and having a better understanding of how local judges will handle your case. Each local defense attorney brings a unique set of circumstances and knowledge to the table, allowing them to construct effective strategies for every case they take on.
Best of all, local criminal attorneys often charge lower fees than lawyers from outside the area, making it an economically sound choice for those facing legal trouble.
---
Seek the help of a local criminal attorney in Jacksonville, FL so you can feel more confident about the road ahead during this difficult time.
---
What Do Defense Attorneys Do if You're Accused of a DUI?
If you are accused of driving under the influence (DUI), you may be wondering what will happen next and who will represent you in court. In most cases, you will be assigned a public defender, which is a lawyer who is appointed by the court to represent indigent defendants who cannot afford to hire an attorney. The defense attorney represents clients who have been accused of committing a crime and throughout the criminal proceedings.
The DUI defense attorney's job is to ensure that their client receives a fair trial and to protect their constitutional rights. If you are facing DUI charges, it is important to have an experienced criminal defense attorney in Jacksonville on your side. They will work to protect your rights and ensure that you receive a fair trial.
What Is the Strongest Type of Defense Against a Criminal Charge?
When facing criminal charges, it is important to remember that having a good defense team is the best defense against conviction.
This means hiring competent Jacksonville criminal defense lawyers and investigators who have experience with similar cases, as well as obtaining expert witnesses who are knowledgeable in fields related to the charge. A strong defense can help focus attention on reasonable doubt, casting doubt upon evidence presented by the prosecution.
Knowing one's rights and understanding their options makes a significant difference when constructing an effective defense against criminal charges. Having proper legal representation will provide the accused with counsel and guidance they need to ensure that justice is served.
---
Contact our criminal lawyers in Jacksonville, FL today at (904) 474-3115 for a FREE consultation!
---
Our Areas Of Practice
Exclusively Dedicated to Criminal Defense Cases
Why Choose First Coast Criminal Defense?

The Team You Want on Your Side
A Boutique-Style Law Firm With an Intentionally Small Case-Load

Providing Clients With Exceptional Representation Paired With Personalized Attention

We're Available for All Your Legal Needs Day or Night, 365 Days a Year

Experienced Trial Attorneys Ready to Handle Any Criminal Case in State Court
A Proven Dedication to Our Clients
Read Our Client Testimonials
"

This amazing duo helped my family more than once. My ex husband had trouble with the law and they did everything in their power to help him and have as favorable of an outcome as they possibly could.


I then found myself with yet another lose

"

Danielle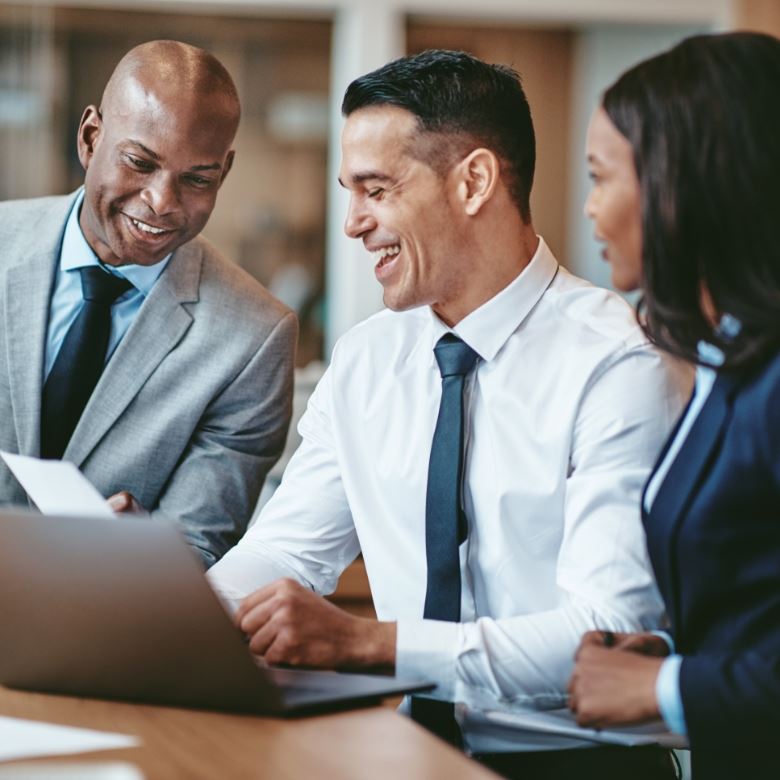 Request Your Free Consultation
We're Available 24/7 -
(904) 474-3115