Jacksonville's Best Criminal Defense Lawyers from Expertise
We are excited to announce that Monroe & King, P.A. has been selected to Expertise's 2020 Best Criminal Defense Lawyers in Jacksonville list. This is an amazing feat, and we are honored to have attained this achievement.
Making it to the list is not easily accomplished. Expertise begins by looking at over 600 criminal defense law firms in Jacksonville.
The company then scores each firm based on 25 factors in the following areas:
Reputation
Engagement
Credibility
Professionalism
Experience
After Expertise's initial analysis, it then chooses just under 400 firms to examine further. Only 22 are placed on the final list.
About Monroe & King, P.A.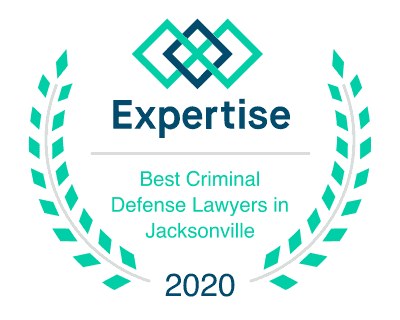 Our Jacksonville attorneys focus solely on criminal defense matters. This allows us to provide clients with the focused and personalized attention they deserve and need. Handling a small number of cases at a time, we scour every detail of the circumstances and build a defense strategy that tells our clients' sides of the story and casts doubts in the State's allegations.
The outcome of a case can have profound impacts on a person's life, which is why we help our clients make informed decisions about how to proceed. We are committed to guiding them through every step of their cases and providing sound advice along the way. We are accessible and responsive and are there for our clients when they need us.
---
If you've been accused of a crime, schedule a free consultation with our award-winning team by contacting us at (904) 474-3115 today.
---