Defense for Criminal Charges in Jacksonville
Defending Your Rights & Freedom
Monroe & King, P.A. primarily handles criminal defense cases for those who have been arrested and are accused of committing a crime in Jacksonville or any of the surrounding counties. We are greatly experienced in criminal defense and capable of zealous representation for any crime. However, driving under the influence defense and DUI related crimes is an area of criminal law that Monroe & King, P.A. focuses on due to the extensive experience Mr. Monroe has regarding DUI cases.
Why Hire Monroe & King, P.A.?
Available 24/7
Consultations are free
Former DUI prosecutor
Attorney Monroe is undefeated as a defense trial attorney
Since leaving the State Attorney's Office Mr. Monroe has focused on DUI defense and is here for you if you have been arrested for any crime.
Specializing in DUI Cases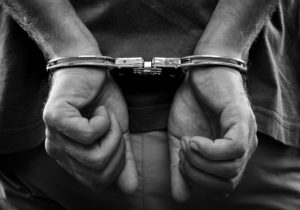 Attorney Monroe is a former Assistant State Attorney in Jacksonville and Special Prosecutor in the Florida Panhandle. While at the State Attorney's Office in Jacksonville, Mr. Monroe was the DUI Unit prosecutor for nearly two years focusing specifically on DUIs.
In addition, Attorney Monroe was a guest instructor on DUIs at the Jacksonville Sheriff's Office Academy and was hired by the State of Florida to travel throughout the state to teach prosecutors and law enforcement about DUI enforcement and DUI law. Mr. Monroe has handled and tried thousands of DUI cases both as a prosecutor and defense attorney.
Jail Alternative for Drug and Alcohol Crimes
According to the American Medical Association, addiction is a disease. Often times people end up in prison because they suffer from the disease of addiction and are robbed of their chance to get treatment, recover and go on to have a fulfilling life.
The State has several alternatives to jail and prison for addicts and alcoholics, including:
Drug Court
Veteran's Court
State facilities that offer inpatient substance abuse treatment
Don't wait to get the help you need! Call our Jacksonville criminal defense attorneys at (904) 474-3115 if you or a loved one has been accused of a crime.