Traffic Lawyer Jacksonville, FL
Did receive a Traffic Ticket?
If you have been pulled over and cited for a traffic ticket, your first inclination is likely to pay the ticket and put the whole situation in the past. That, however, may be the easy way out but it is not the most advantageous for your future. In many cases, there is opportunity to defend against the violation and not have it count against you.
Do Not Pay Your Ticket Before Speaking to Monroe & King, P.A.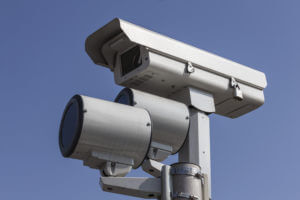 Here at Monroe & King, P.A., we handle all types of traffic citations. Most people don't realize it is not to your benefit to just pay a traffic ticket. It is important to know that if you do not request a hearing and just pay the ticket, it results in a "conviction" on your driving record. This means that points will be added to your license and your insurance rates could possibly be increased.
If you simply pay the ticket, you:
Will receive 3-4 points on your license
Will be found guilty
Will have a conviction on your record
May have to go to driving school
Will face an increase on your insurance premium.
For that reason, it is best to work with an attorney to avoid court and receive a peace of mind about your future.
Our Jacksonville, FL traffic ticket attorneys can represent you in these matters and advocate for lesser penalties. We may be able to resolve your case without a conviction on your driving record, which will prevent points being added to your license and keep your insurance rates from increasing. It is also possible for us to advocate for you to get a lesser fine.
Contact us today for a free consultation. We can be reached at (904) 474-3115.